Top-Rated Christmas Light Installation in Maple Grove
It is never too early to start searching for your Christmas light installation services. Our team at Vitality Pro Wash offers Christmas light installation services to the Maple Grove, MN area. We've spread cheer to the Maple Grove, MN area with Christmas lights for years. No job is too big or too small for our Christmas light installers. We offer both residential and commercial Christmas light hanging services. Our customers have been rated as one of the best Christmas lighting companies around. They say we are transparent, reliable, and affordable. What more could you want in your Christmas light company! Give our Christmas light decorators a call today to schedule your Christmas light services.
Searching for Maple Grove Christmas Light Installation Near Me?
Did you know our Christmas light services are full-service? That means we work with you from the very beginning to the very end. After your Christmas light services consultation, we'll start building out your design. We want you to feel as included as possible in your Christmas light hanging services. We pride ourselves on working collaboratively with our Christmas light customers throughout the entire process. Once the design is approved, we will schedule you for an install day. On that day, our team will arrive and confirm the design with you one more time, then we'll get to work on bringing your Christmas lights to life. You won't have to do a thing! When we're done, we'll clear everything out so you can enjoy your Christmas lighting with your friends and family. The best part? If one of the bulbs goes out, just give us a call and we'll swing by to replace the burnt-out light. When the holiday season is over, we'll swing by again to take everything down. We can even store your Christmas lights until you're ready to use them again for the next season. Our Christmas light company excels in holiday lighting design and customer service. We look forward to working with you on all your Christmas light hanging service needs.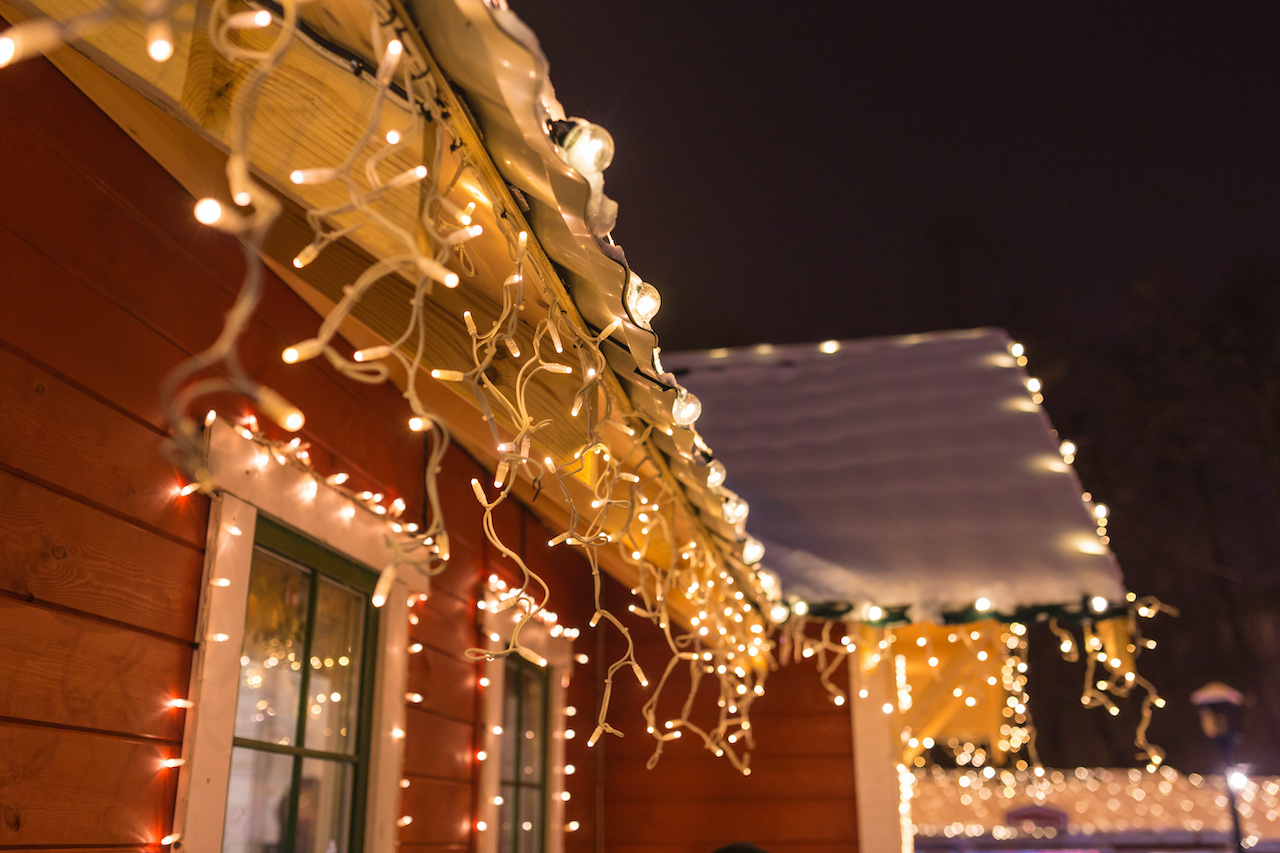 Expert Christmas Light Installation Maple Grove MN Residents Trust
Don't search for "Maple Grove Christmas light installation near me" you've found the best and most reliable Christmas light services in the Maple Grove, MN area. Maple Grove is the eighth largest city in Minnesota. Maple Grove, MN is also located in a suburb of the twin cities. Some of our favorite things to do in Maple Grove, MN are visit Skyrock Farm, Northwood Park, Mooney Lake, Pike Lake, School Lake, Elm Creek Swimming Pond, and much more. We love meeting all of our friends and neighbors in the Maple Grove, MN community.
Call Today for Christmas Light Services in Maple Grove, MN!
Don't forget our name when you're searching for the perfect Christmas light installation company. We are of the opinion that it's never too early to start planning your Christmas light installation services! All of our Christmas light installers are licensed, insured, and bonded for your peace of mind. We also offer a 100 percent customer satisfaction guarantee to all of our customers. If you are not completely satisfied with your Christmas light hanging service, then our team will make it right. Give us a call today to schedule your holiday lighting consultation.